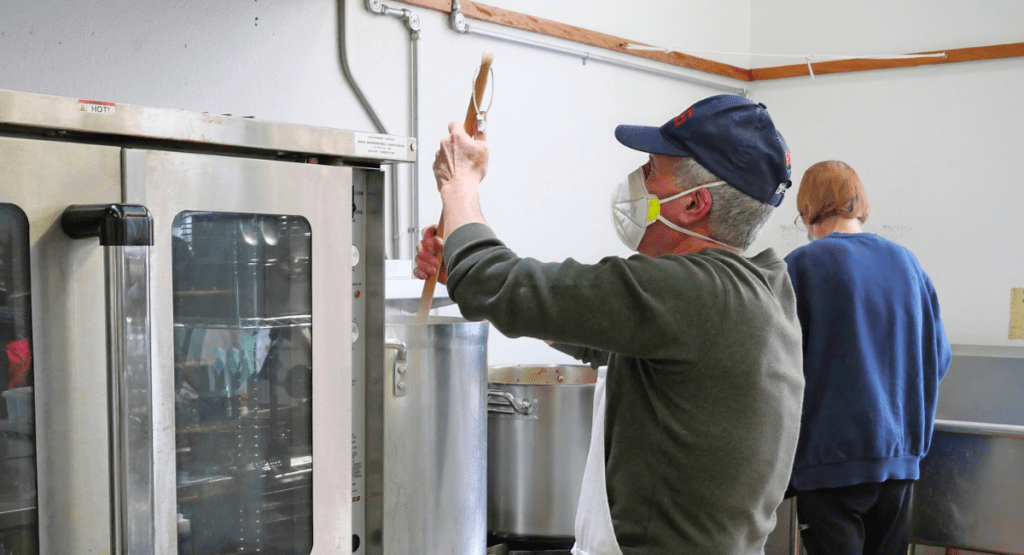 Volunteer Spotlight - Mark Zuckerman!
Thank You, Mark for being an amazing volunteer and supporter!
Please join us in thanking an exceptional volunteer, Mark Zuckerman!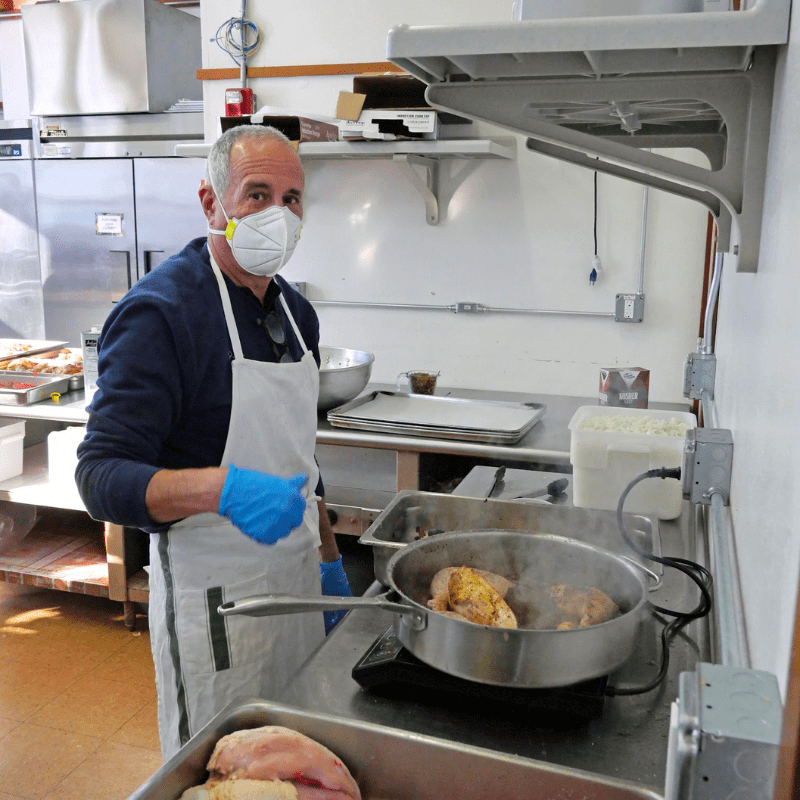 "I wanted to work hands-on with a group that helped feed those who are unable to adequately feed themselves, especially children. This is much more satisfying than moving boxes around in a warehouse and it feels terrific to know that what we reclaim and cook goes immediately to folks who need it." - Mark
Mark has been volunteering with Second Chance Foods since January 2022 and has rarely missed a cooking event since. That means he volunteers a minimum of 10 hours a week! We see Mark's dedication as a volunteer every time he's in the kitchen. He is almost always one of the last volunteers out the door at the end of a shift and doesn't leave until every job is done. 
Mark came to our kitchen because he wanted a hands-on way to give back with a hunger relief organization, and we're so grateful he picked us! He admits volunteering in the kitchen can be hard work and might not be for everyone, but he knows it's all worth it when he sees what goes out the door and how desperately that food is needed by our community. 
"Mark is amazing! He is incredibly generous and flexible with how he contributes. He'll manage a whole recipe and the sous chefs to prepare it all from start to finish, but will also jump over to the sink and wash dishes if that's what is needed."
- Martha Elder, Executive Director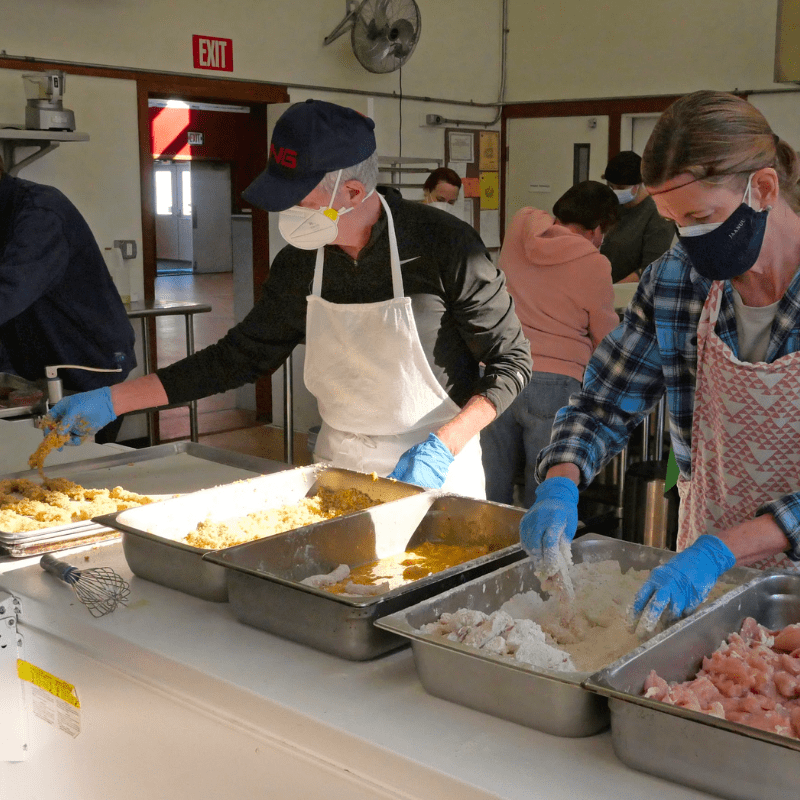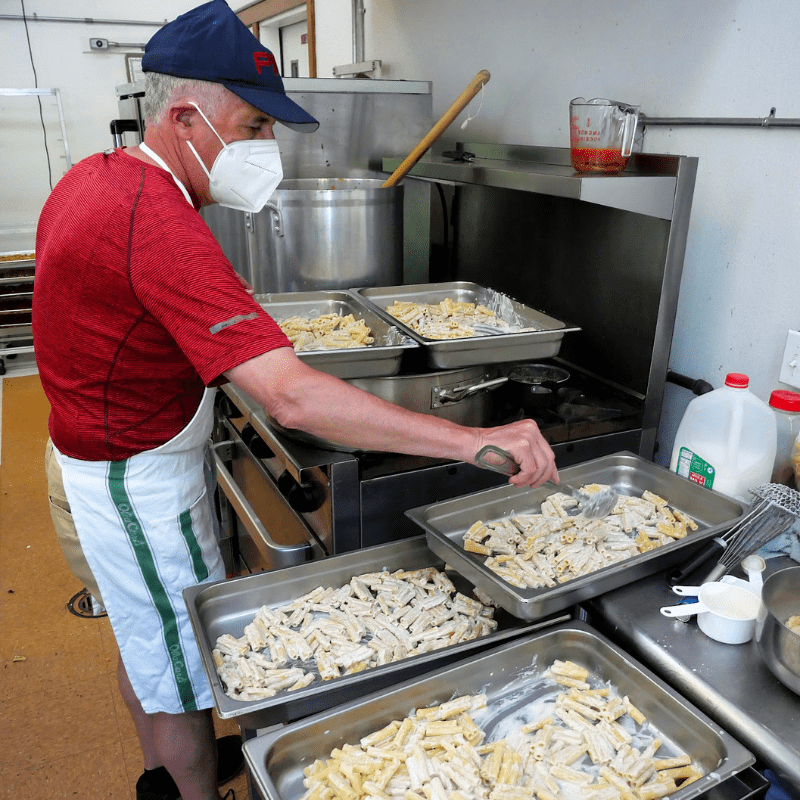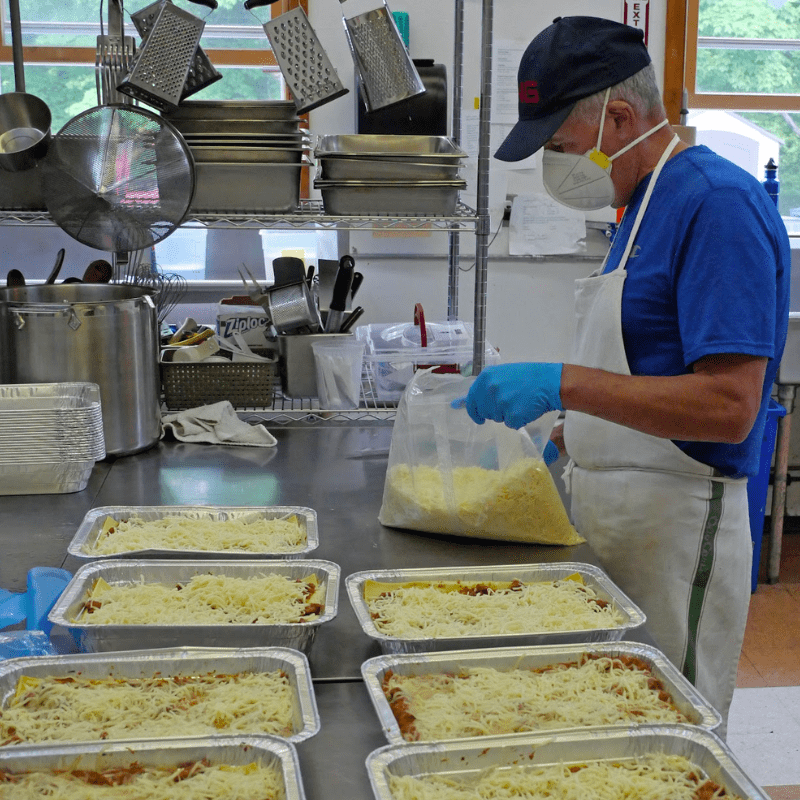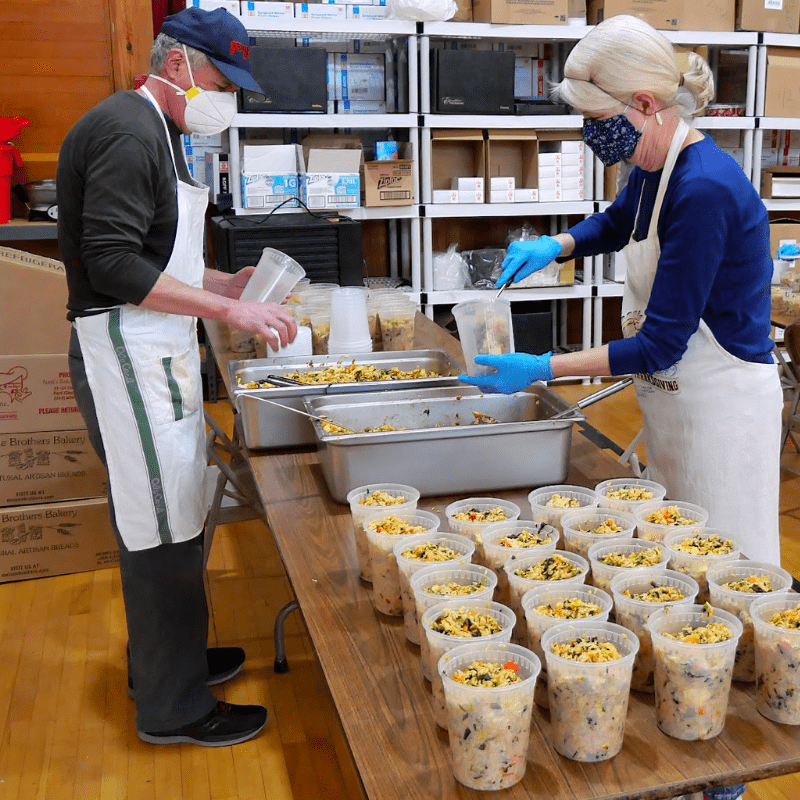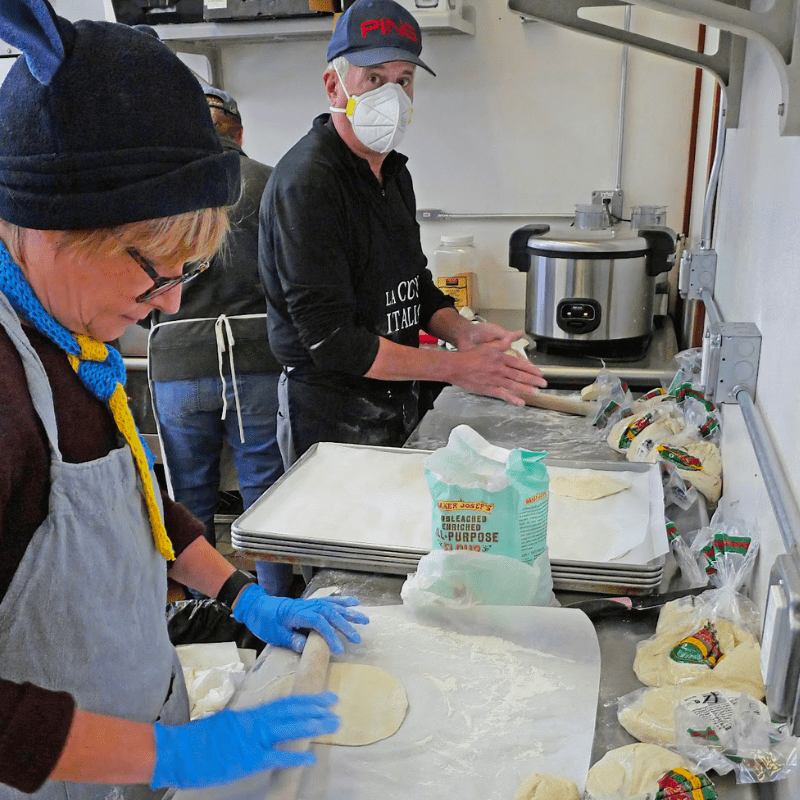 Mark is an incredible member of our kitchen crew. As a returning volunteer, we greatly appreciate his adaptability to help where he is needed most that day, from prepping, overseeing others, and even washing dishes. In fact, he's so focused and dedicated you'll notice we could barely get a picture of him looking up!  He often takes the lead in making vegan dishes, using his experience from cooking vegan at home and balancing that with what food is in the kitchen that day. 
"It can be a challenge, we try not to be repetitious and are limited by what's available. But, I have really enjoyed making meals for the one vegan family that I would be happily serve at home." - Mark
A professional volunteer.
Mark gives a significant amount of time volunteering in the kitchen but still found time to contribute his professional expertise to help create our 2022 direct mail and is excited to continue to help again this year. He took the lead and even recruited a colleague who is one of the country's finest professional direct-response advertising writers to edit copy and suggest new marketing direction. Having these professional insights and assistance on key projects is an incredible help for our small staff. We're grateful for Mark's professional work and so impressed that these extra efforts did not detract from the time he spent volunteering in the kitchen! 
"I get much more out of volunteering with Second Chance than they get from me. I am about 75% retired, so the camaraderie, friendship, and jazzing each other is a great way to spend two full days a week. It's nice to have the opportunity to make someone else's life a little bit less stressful." Mark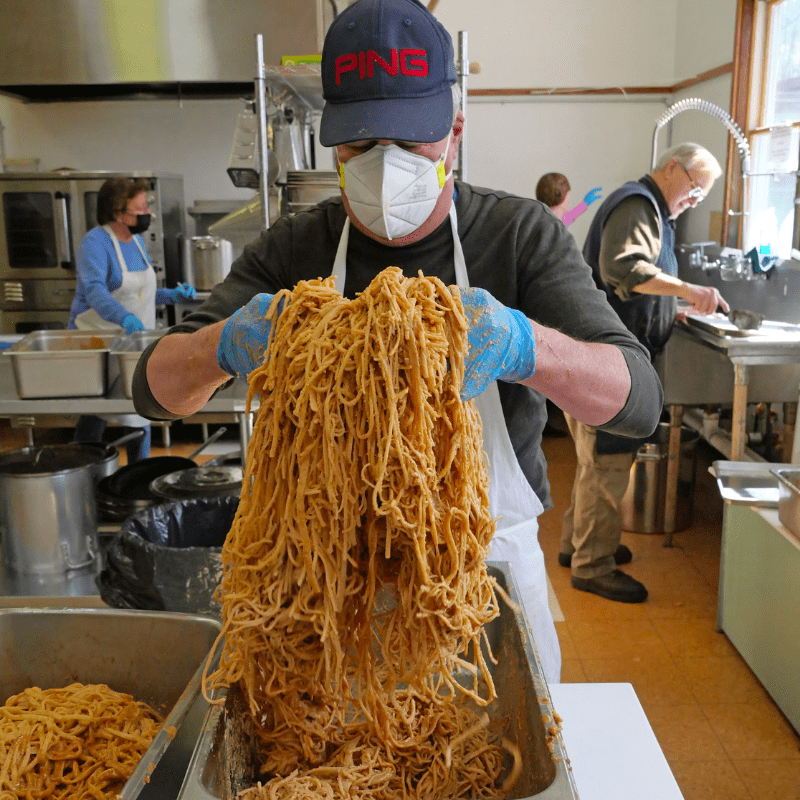 On top of all the time he gives every week and the additional volunteering, Mark is also a donor who understands that it takes both types of support for us to be successful in our mission.
"Even though there are thousands of pounds of food and thousands of hours of labor donated there are always things which need to be purchased, and the day-to-day overhead has to be met, so donor cash is critical." - Mark.
From all of us at Second Chance Foods, Thank you, Mark! For everything you do to help us connect more healthy food with our neighbors in need!
Interested in becoming a volunteer?
Volunteer shifts range from a few hours to half or full days. You can wash dishes, help cook, sort produce and pack boxes, deep clean, harvest produce (between June and October), or even sign up to be on-call for when we need extra help. View our current volunteer opportunities and sign up here! You can also contact our Volunteer Coordinator, Heather at Volunteer@SecondChanceFoods.org with questions about the available shifts or other ways to get involved.
Want More news, updates and more ?
Make sure to sign up for our email list and get weekly Volunteer Opportunities, Recipes, Education Articles, and Special Spotlights delivered directly to your inbox!