Apples, Apples, Everywhere!
Our Fall Fruit Guide to Prevent Waste
From the Second Chance Foods Kitchen
If you took our advice last week and picked fresh apples from your favorite local orchard, you're probably looking for something to do with them! The Second Chance Foods Kitchen gets apples donated year-round, but we love the special local apples that volunteers pick. When apples and fruit are picked, they are at peak nutrition. So, it's extra special when we can use those nutritious apples to make applesauce, chips, chopped in salads, baked, and, like we shared last week – made into soup! 
Our Kitchen *loves* Fall Apples!
When we receive apples, it's often in large quantities. Like most produce we receive, we pass along the best versions fresh. But we never avoid less-than-perfect apples, pears, apricots, or any food! The kitchen loves to make large batches of applesauce – or sauce from any fruit we receive (yes, peach sauce is a thing). Making fruit into sauces is also a favorite food for many of our recipients – especially those with dental issues like unhoused populations or older adults. 
But that's not all we do! Dehydrated apples are easy to make, fun to eat, and extra nutritious. It helps keep apples for longer, too, which means when we do receive large donations, volunteers can dehydrate batches of apples for us to share with multiple community partners at different times.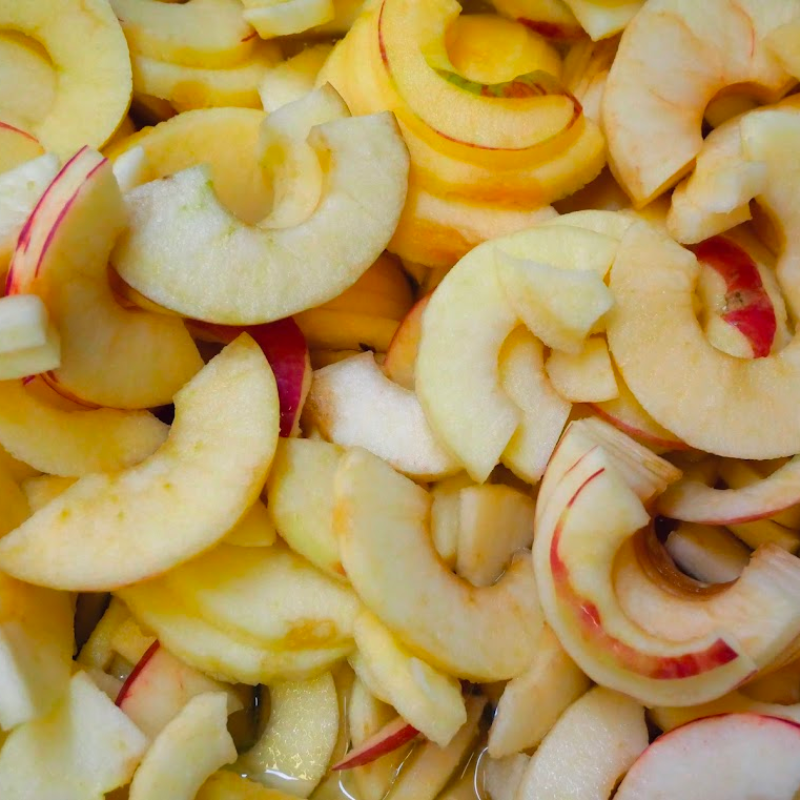 Preservation Tips and Techniques
Freezing fruit and sauces – did you know you can freeze apples? It's easy and a great way to prepare apples for baking or cooking year round! No dehydrator? No problem. You can use your oven at a low temperature to dehydrate fruit! Check out our full guide for how to make fruit sauce, dehydrate, freeze, and keep local apples on hand all year.
We've shared some great apple recipes in the past that we're sure you'll want to try this fall. From soups to desserts here are our apple favorites!
Want More news, updates and more ?
Make sure to sign up for our email list and get weekly Volunteer Opportunities, Recipes, Education Articles, and Special Spotlights delivered directly to your inbox!